Welcome to SENG
The Sustainable Engineering Society (SENG) is a multi-disciplinary society within Engineers Australia (EA) that takes a holistic approach to sustainability. SENG is fully aligned with EA's Code of Ethics, which states that we must work towards a sustainable future and act in the interests of the community ahead of personal and sectional interests.
SENG Chapters
Latest Events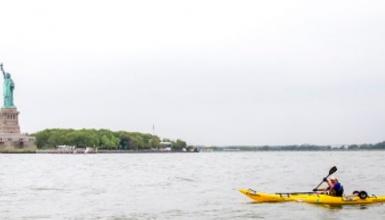 Tuesday, July 19, 2016 - 18:00
In 2015 Steve Posselt travelled from Canberra with his trusty kayak to arrive in Paris before the COP21 international climate talks.
...