Date:
Wednesday, October 28, 2015 - 18:00
Presenter:
various final year environmental engineering students
Venue:
Science and Engineering Centre (P block), QUT Garden Point campus
Event Details:
Find out who won the 2015 Qld Student Awards night here.

The annual student awards night allows Environmental Engineering and Science undergraduate students from Queensland universities to feature their thesis and project work to an audience of industry professionals and fellow students.
The event also allows a demonstration of the directions in current environmental research and shows the diversity and quality of thesis studies from all over Queensland.
Final year environmental engineering and science students from universities in Queensland are invited to attend and present their research or project work.
This year's event is being hosted by QUT and being held at the Science and Engineering Centre (also known as The Cube) at QUT's Garden Point campus.
Date: Wednesday 28 October 2015
Registration opens 5:30 pm
Presentations begin 6:00 pm
Cost: free to attend
Note, refreshments will be provided, there will be a cash bar for drinks.
Online registrations are not required.
Download the FLYER with map of QUT.
Hear from:
Timothy Ketterer - Queensland University of Technology
Application of GPS-Lagrangian Drifters to Shallow Water Fluid Dynamics
Jacob Thorne - Griffith University
Thermophilic Anaerobic Digestion of Sugarcane Bagasse
Sam Watson - Griffith University
EvaluatIion of photocatalytic activities of SiC for water purification
Geraldine Terada-Bellis - University of Queensland
Sediment and Water Budget for Lakes Somerset and Wivenhoe for the 2011 Flood in SEQld
Connie Coverdale - University of Southern Queensland
Soil Nitrogen Supply Rates during a Cotton Season
Jamie McIntyre - University of Southern Queensland
Monitoring and Removal of Natural Organic Matter from Toowoomba Water Sources
For information about the event in recent years, go to this page and look at details of the events from 2006 to 2014.
The success of this event relies on the support of the engineering industry, both through participation and financial support. Funds are used to subsidise transportation costs for regional students, and to provide a small cash prize to winning students. Venue and catering costs are being provided through the kind support of the host University.
Gold sponsors:
Logan Waste Services JJ Richards
Host university:
Queensland University of Technology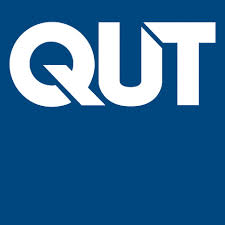 Find out who won the 2015 Qld Student Awards night here.